Blog
Official source for all the updates to FlickFocus.
July Update: Watch History, Currently Watching improvements and more
Thursday, 21st July 2022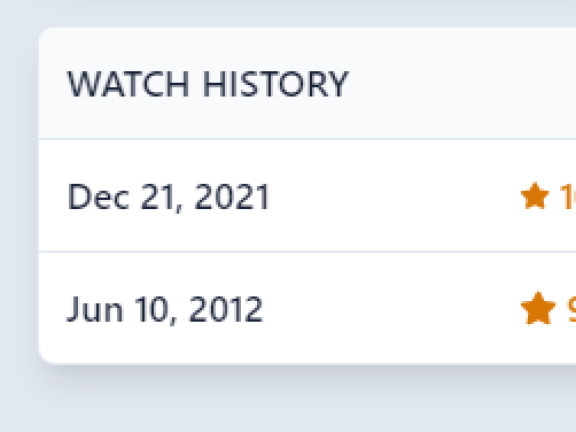 Watch History
On any movie or tv show page you can see your watch history which displays when and how many times you have seen the title with the rating you gave it. All the rewatches will also appear here too.
Currently Watching
After you have watched your favourite tv show, you can now remove it from currently watched list directly from the tv show page or your profile page.
Improvements & Fixes
You can choose the country you are from the settings page. Your country is displayed on your profile page. There were some missing countries and flags which I have fixed in this update.

After you login from any page on FlickFocus, you will be redirected to the said page immediately so you don't lose the page you were browsing previously.
I am working on some exciting features which will be shared soon! Thanks for your support. I hope you like the update. Share your feedback at [email protected].