Blog
Official source for all the updates to FlickFocus.
Reporting: You can now report inaccurate information on FlickFocus
Friday, 5th August 2022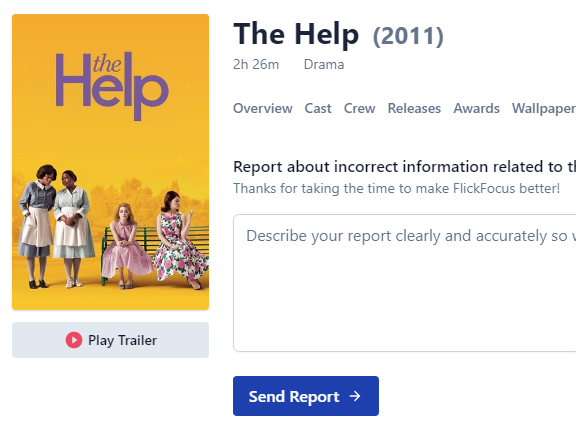 It could be frustrating to see some inaccurate info for movies, tv shows or celebs. And bit complex to report it to us via emails. So we have added a report button directly on movies, tv shows and celebs page! Now with one click and report from your end, we can update it much quickly. Your contribution helps to make FlickFocus better, thank you!
Other fixes in this update:
Search results were old in some situation, now I have fixed that. It should be relevant and quick!
Thanks for your support. I hope you like the update. Share your feedback at [email protected].